Contractor evacuates staff after rennovation work at Warwick University disturbs asbestos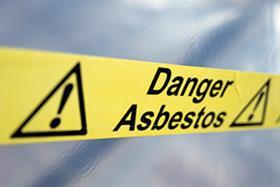 Construction work on a project at Warwick University has been halted after asbestos was found on the site.
Several builders were evacuated during their shift last week and the site remains closed, according to a report in the Coventry Evening Telegraph.
The asbestos fibres were released into the air during work on the renovation of halls of residence on the university's Westwood Campus. One worker told the Telegraph that their work clothes had had to be incinerated as a precaution.
The site, operated by Deeley Construction, has been closed while the matter is referred to the Health and Safety Executive.
A spokesman for Coventry-based Deeley said: "We were aware there was asbestos in some parts of the buildings.
"We had hired a removal firm to move furniture. It subsequently transpired that some of that furniture was fixed to walls which contained asbestos and once that was reported to us, work was stopped on that building and the site closed.
"Testing is now being carried out and the facts will be reported to the Health and Safety Executive well within the permitted time frame.
"We have fully communicated the situation with the university and we are working together to remedy the situation."