Firms have been charged with keeping a grip on the programme and costs
Atkins and Gleeds have been awarded lots on a framework designed to keep a grip on HS2's programme and costs.
Atkins was handed the first lot, worth £125.5m, which will see the firm carry out programme controls for up to the next eight years.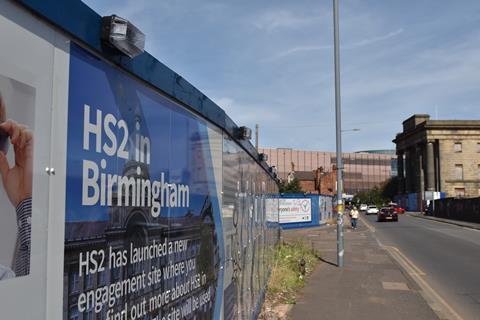 The consultant beat out four other firms for the role, which will see Atkins support the compliant and timely project delivery across all areas and provide cost and estimating services.
Meanwhile, Gleeds has been given the £104.5m commercial management lot, which it beat out two other firms to secure.
In this role Gleeds will be responsible for the provision of commercial management services, including pre-contract development and post-contract management support, and cost verification services to review and validate costs presented by HS2's supply chain.
In a contract award notice published to the Official Journal, HS2 said the individual tasks the firms are asked to carry out will be awarded across the duration of the framework.
It said: "Throughout the framework duration, HS2 will award work packages to the supplier as requirements are identified in order to fulfil deliverables across multiple organisation-wide work streams.
"It is anticipated that work package durations may range from a number of months up to several years."
HS2 assessed the bidders based on a weighting of 75:25 towards quality over cost. The contracts will last for four years, with a possible extension of another four years.