Engineer is one of the first firms to sign up as member of government's Northern Powerhouse Partnership Programme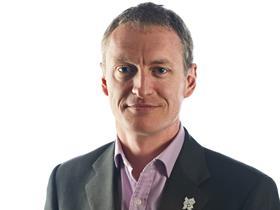 Atkins has become one of the first five official partners of the Northern Powerhouse.
The consultant joins property and infrastructure investor Peel Group, Manchester Airport, North Wales Business Council and Northern Power Women as founding members of the government's Northern Powerhouse Partnership Programme.
The partnership aims to bring together businesses, institutions and organisations to help grow the Northern economy.
Speaking to Building last week, Atkins' UK and Europe CEO Nick Roberts said the Northern Powerhouse "remains interesting" and added: "It's important for the UK and for our business going forward."
He said there is "still plenty of activity at local and regional level" and "a whole bunch of work" in the north, including high-profile infrastructure projects such as HS2, HS3 and the Transpennine Tunnel.
Commenting on the appointment of the five partners, Northern Powerhouse minister James Wharton said: "We're clear we must work closely with businesses, universities and other organisations to pool the abundance of talent on offer across the North."
He added: "I am calling on our local leaders to join us in this quest to make the Northern Powerhouse an even better place to live, work and invest in."