Revenue in 2018 jumps to more than £750m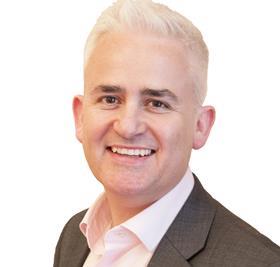 Profit at Atkins fell last year after being hit by costs following its takeover by Canadian firm SNC-Lavalin more than two years ago and a £14m pension bill.
SNC paid £2.1bn for Atkins in July 2017 after tabling a bid for the firm that spring.
In its latest report and accounts for its UK business, filed at Companies House, the firm said it had been forced to shell out £14.2m in a one-off pension payment while it was also hit with a £7.4m charge for integration costs following the SNC deal.
It said its £360m wage bill for the year included £3.2m of restructuring costs following the SNC deal.
But the firm picked up £700,000 following the sale of cottages it owned at its Woodcote Grove site in Epsom, Surrey, and a further £7.4m on a UK property settlement.
The exceptional items amounted to £13.5m which helped send pre-tax profit down to £48m in the year to December 2018 from the £61m it reported in the nine months to December 2017.
Atkins, which is headed by Philip Hoare (pictured), said its operating profit, excluding exceptional items nearly trebled from £21m to £58m over the two reporting periods – which it said was a 108% rise on a like-for-like basis.
The firm said revenue during the period jumped to £777m which represented a 3.3% like-for-like increase on the previous year. Turnover in the nine months to December 2017 was £564m.
Transport remains its biggest business with the sector accounting for £324m of income during the period with the next largest the £187.5m brought in by its infrastructure arm. Schemes it is working on include the expansion of Heathrow Airport and HS2.
In the annual accounts, which were only signed off earlier this month, the group also said it had set up a Brexit working group but did not expect to be seriously affected by the UK's departure from the EU set for the end of next month.
Atkins said it "looked at risks to clients, employees and suppliers and determined that the probability of a material impact in any scenario is low".
The number of employees at the firm at the end of last year was just under 6,900 compared to the 7,144 who were on the books in the nine month period during 2017. The results do not include its Faithful + Gould arm.