Atkins wins lead design role for three metro lines on massive Riyadh Metro project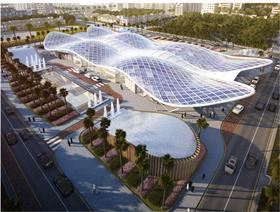 Atkins has won a £75m contract to work as the lead designer for three of the six lines being built as part of the massive Riyadh Metro project, the largest public transportation project in the world.
Atkins will lead a design joint venture with Spanish consultancy Typsa for the FAST consortium, which comprises Spanish contractor FCC, Samsung, Alstom, Strukton and Freyssinet.
The consortium will build metro lines 4, 5 and 6, representing just over a third of the total track.
FAST's design and build package, awarded by the Arriyadh Development Authority, includes 25 stations, two depots and seven park and ride car parks, with a total capital cost of around £5bn.
Atkins will draw on a multidisciplinary team of around 200 specialist staff from its offices in Riyadh, the UAE, Bangalore, Hong Kong and the UK.
Atkins chief executive Uwe Krueger said: "Riyadh Metro is a landmark project which will raise standards of living and support long term sustainable development throughout the city, acting as a catalyst for further investment in all aspects of the public realm and built environment.
"We are one of the few organisations in the world with the breadth and depth of technical expertise and regional market experience to deliver a project of such scale and complexity."