Housing and infrastructure dominate Chancellor's Autumn Statement but does the industry think he's done enough?
Construction industry leaders have welcomed additional investment in affordable housing and infrastructure in Chancellor Philip Hammond's first Autumn Statement, but warned more needs to be done to tackle the housing crisis.
Among the new funding unveiled today was £1.4bn to help build 40,000 affordable homes over the next five years and an additional £1.3bn for road improvements.
But industry leaders warned the government needed to do more on the housing crisis and that the country requires committment to more infrastructure projects such as HS3.
Reaction round-up

Jason Millett, chief operating officer of Mace, said: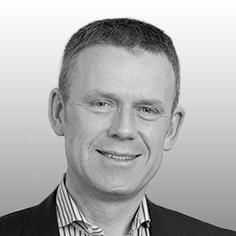 "Modernisation of our infrastructure is vital. But we need to be smart and target areas that will provide long term benefits for the whole country - such as regional city connections.
"A recent report published by HS2 for instance provided some excellent case studies from the north of England - such as Preston being able to add over £3m to its local economy each year due to its proximity to the route - where small sums would make a huge difference.
"It's great news that the Government has found the funding for these projects, but now the focus needs to be on how we're going to deliver them. Industry needs to rise to the challenge not only of planning and developing the projects, but also of producing the skilled workforce and supply chains to see them through."
Adam Smith-Taylor, Real Estate Partner at Clyde & Co, said:
"As with any major construction there is likely to be lengthy delays before shovels can hit the ground. Planning approval is a complex process, especially for 40,000 new homes. It will be interesting to see whether the government attaches any planning law 'by-passes' to these homes.
"In order to deliver more housing there must be more reforms in the planning system and, including in areas like the South East, the release of Green Belt."
Robin Paterson, joint Chairman & chief executive of United Kingdom Sotheby's International Realty, said:
"It is disappointing the Chancellor did not take this opportunity to correct the stamp duty woes in the second home market. Osborne suggested these changes in a different climate, one unaffected by the global uncertainty 2016 has seen.
"Whilst some correction to pricing was needed, these corrections have certainly taken place and a kick start to the middle and high end London market is now necessary. Stagnation at any end of the housing ladder is not good for the economy, suffocating the top end has consequences for the lower and vice versa."
Richard Steer, chairman of Gleeds Worldwide, said: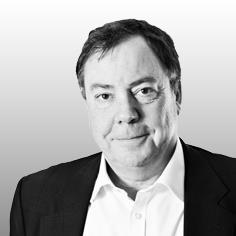 "This was a budget produced by a Chancellor who has one hand tied behind his back by the Brexit result and the other by the PM trying to keep her party in line. There is still so much economic uncertainty that it is difficult to be excited by re-heated announcements of increased infrastructure spending and more housebuilding.
"The new productivity fund sounds good but we have heard this type of thing before and, whilst it is argued that it will be funded by increased borrowing, the main issue is confidence in the UK and this was not a budget that is going to help enhance the value in the sterling which effects costs, or persuade private sector funders to invest.
"It was an inward looking budget that appeared to deliver opportunities via raised borrowing. The increased profile of housebuilding initiatives is to be welcomed but until we know answers to questions like whether or not we will have free access to skilled labour, one feels it was more of a wish list than a reliable fiscal forecast."
Marie-Claude Hemming, head of external affairs for the Civil Engineering Contractors Association (CECA) said:
"CECA is delighted that the Chancellor has committed to driving growth through infrastructure, and particularly welcome his focus on innovation.
"Today's Autumn Statement shows that the Government is committed to driving economic growth through investment in innovative, world-class infrastructure, and that it will do so in a manner that rebalances the economy.
"This can only be in the best interests of securing the long-term economic health of UK plc, to the benefits of businesses and taxpayers alike."
Colin Wilson, infrastructure partner at DLA Piper, said:
"We welcome acceleration by the Chancellor of road, rail and broadband infrastructure to support new housing in areas of significant need. Active steps to create "shovel ready" developments of this type will have a significant impact in terms of jobs and real spending.
"Private sector investment in infrastructure will take comfort from the Chancellor's announcement that the UK Guarantees Scheme, due to close in December this year, will now be extended to 2026, but how infrastructure will be sustained over the long term is still up for debate.
"Capital markets and institutional investors have the capacity to take on infrastructure funding, but the lull in taking ambitious projects forward has left them with little opportunity to build the expertise required to manage inherent risks in the asset class. It is to be hoped that the remit announced today for the National Infrastructure Commission to develop plans to spend between 1 and 1.2% of GDP per annum on infrastructure between now and 2020 will encourage new players into the funding arena, and bring more complex projects into the project pipeline."
Stephen Stone, chief executive of Crest Nicholson, said: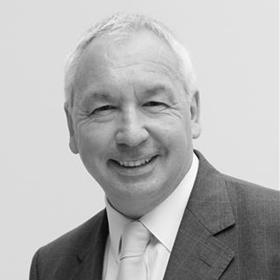 "Crest Nicholson welcomes Philip Hammond's commitment to double annual capital spending on housing, investing £1.4bn in affordable housing in order to deliver 40,000 new homes, alongside a £2.3bn investment in infrastructure around new housing developments.
"The UK continues to be challenged by a short supply of suitable, affordable housing stock in addition to ambitious targets to reach in order to meet a growing population. Ultimately this investment should help to make the dream of owning a house a reality for a significant number of people.
"The investment is another reminder of how the housebuilding industry must pull together and address its growing skills gap in order to continue to deliver quality housing across the UK. A highly trained workforce is vital to our industry's future growth, and the attractions of a career in housebuilding must be made clear to the next generation of our workforce."
Sarah McMonagle, director of external affairs at the Federation of Master Builders, said:
"The Chancellor's commitment to double annual capital spending on housing by 2020 demonstrates that he understands that house building and economic growth are intrinsically linked.
"For every £1 invested in construction, £2.84 is generated in the wider economy and therefore the best way to protect ourselves from an economic wobble as we leave the EU is to invest in our built environment.
"The Chancellor's £2.3 billion Housing Infrastructure Fund is welcome and could go some way to solving the housing crisis."
Michael Thirkettle, chief executive of McBains Cooper, said:
"This provides some good news regarding the government's commitment to spend on social and economic infrastructure, in particular the £1.4bn aimed at delivering 40,000 new affordable homes in England, £2.3bn housing infrastructure fund to help provide 100,000 new homes in high-demand areas and £3.15bn for London as its share of the national affordable housing funding to deliver over 90,000 homes. For years successive governments have announced ambitious house building targets which are never met.
"We are disappointed that there was no announcement to streamline the planning process or free up land on the greenbelt - much of which is derelict land rather than areas of beauty - as that would also help the shortage of land.
"We were also disappointed not to see further investments in training and apprenticeships in the UK construction industry, as we will need to train and re-train UK people in readiness for any restrictions in the supply of skilled foreign workers following Brexit."

Andy Hill, chief executive at Hill, said: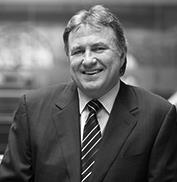 "The new £2.3bn Housing Infrastructure Fund, announced in today's Autumn Statement, is a win-win for the UK economy and housing market. This fund will give housebuilders a helping hand to accelerate the delivery of new homes in high demand localities such as London, Cambridge and Oxford.
"We won't know the content of the Housing White Paper until later this year, but it was positive to hear the Chancellor's renewed commitment to Help to Buy and we hope to see further support down the road.
"However, it was disappointing that government didn't take any steps this afternoon to address the imbalance in stamp duty that is distorting some areas of the market."

Melanie Leech, chief executive of the British Property Federation, said:
"This Budget's hidden gem is the spending on infrastructure to help bring forward housing sites. Infrastructure spending is housing delivery's silver bullet and the considerable commitment to invest about £2bn a year is therefore very welcome. The £1.7bn for accelerated construction on public land will also help upscale the modular construction sector, meaning a more efficient industry and the faster delivery of homes.
"One big disappointment is the continued stamp duty surcharge on institutional Build-to-Rent housing, which sends out the wrong signals when those institutions are willing to invest billions on the new homes that we need."
Nick Roberts, UK and Europe chief executive at Atkins, said: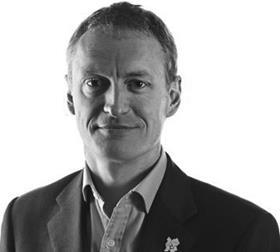 "The Chancellor has placed economic growth and quality of life at the heart of his infrastructure decisions. Being clear on these outcomes means that our most pressing needs around housing, roads, railways and digital networks feature at the top of the priority list, and the government can borrow a sensible amount of money to fund the improvements with a high degree of confidence that they will get a good return on their investments.
"I welcome the Autumn Statement recognising the interdependencies between different types of infrastructure. The new £2.3bn fund focusing on the link between housing and local infrastructure will help unlock valuable public land whilst ensuring local communities can cope with growing populations. And the commitment to become a world leader in fibre and 5G digital networks will not only make a difference to businesses and consumers in their everyday lives, it will also help enable the more technology-enabled infrastructure, such as a digital signalling and connected and autonomous vehicles, which will form a key part of our future."
Russell Gardner, head of real estate at EY, said:
"Measures to address the UK's housing supply crisis are welcome, but must represent the start of a major commitment to building significantly more homes across the UK.
"The headline numbers are eye-catching but it requires a stretch of the imagination to believe that new homes supply can be unlocked for £23,000 each or an affordable house can be built for £35,000. We eagerly await the Housing White Paper and hope it contains more radical structural proposals."

Alex Ely, principal at Mae, said:
"The focus on investing in infrastructure is welcome. Government can play a key role in enabling the development of housing just as much as it can in delivering affordable housing itself.
"One of the biggest barriers to housing suppliers increasing production is the upfront investment cost of infrastructure they usually have to bear. Government investment will help unlock sites that would not otherwise be delivered by market forces alone.
"However, infrastructure needs to go beyond just roads and utilities and look at sustainable forms of transport as well as the social infrastructure that helps make places and I look forward to seeing the detail behind the Chancellor's announcement."

Richard Laudy, global head of infrastructure at Pinsent Masons, said:
"The Chancellor's commitment to infrastructure spending is welcome news for the UK, however, the infrastructure challenges the country faces does not end with a promise of investment and finance.

"Investment comes at a price with lenders demanding returns at a premium. Sooner or later the government is going to have to tackle questions dodged by previous administrations, answering how it will finance its borrowings. Taxes, tolling, asset sales, pricing and other innovative methods should all be on the table. But ultimately, the user pays, so the government is going to have to address some politically sensitive questions before too long.

"There is also a big question mark as to whether the infrastructure sector has the resources available to deliver on the government's promises. The government's own data shows there are 25,000 jobs in construction that need to be filled - the question is: "where from?" Unemployment is at a historical low at 4.9% and the employment rate is at a historic high.

"We are already seeing contractors unable to tender for work due to the skills gap and so called 'shovel ready' projects may be held back by this shortage. This will be a continuing problem in getting infrastructure built and will no doubt be exacerbated by the potential implications of Brexit."
Robert Grundy, head of housing at Savills, said:
"Today's Autumn Statement emphasised that tackling housing is key to addressing some of the most pressing economic challenges ahead and recognises that grant funding is an essential part of housing delivery.

"The package announced today will step towards a better functioning housing market with support for a greater number of affordable homes.

"The move marks a clear shift away from the previous government's focus on homeownership, The Chancellor of the Exchequer's commitment to provide an additional £1.4bn of grant funding to help support 40,000 new affordable homes, together with a more flexible use of existing funding for affordable housing, will enable the delivery of a wider variety of housing tenure aimed a different parts of the market."
Chris Liddle, chairman and head of prison and rehabilitation design at HLM Architects, said: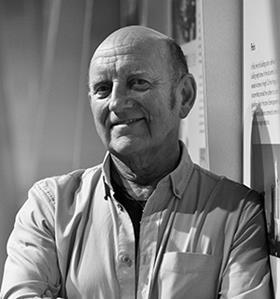 "It is positive that prison safety is regarded as a pressing issue and funding will be made available to increase the number of prison officers by 2,500. But this doesn't alter the fact that many of our prisons are overcrowded, barren blocks of concrete that still resemble the Victorian era, unfit for purpose and negatively impacting and influencing the behaviour, well-being and safety of those who reside and work there.

"Unfortunately, the lack of a systematic commitment means that time and again, sticking plasters are administered to the problems of the penal system instead of training, education and rehabilitation.

"There must be an holistic approach to our penal system, the initiative must be seized to create environments that aren't a threat to well-being and safety but that offer a positive setting by providing facilities that foster personal improvement, self-esteem and preparation for release from day one."

David Thomas, chief executive of Barratt Developments, said:
"It's good to see continued government focus on housing supply, it is vital that more new homes of all types are built to tackle our housing shortage - though we must make sure quality doesn't suffer as quantity increases.

"We welcome the additional infrastructure funding to encourage growth in areas of high demand - it remains important that authorities in those areas plan positively for growth and bring forward land for new homes."

John Tutte, chief executive at Redrow, said:
"The announcement of the £2.3bn Housing Infrastructure Fund to overcome local objections and unlock 100,000 new homes in areas of high demand is very welcomed. To be successful, new communities must be supported by improvements to local infrastructure and services and these proposals recognise this.
"The announcement of an Oxford-Cambridge expressway will further unite, and therefore strengthen, these two crucial economic hubs. It is important in the UK that we have strong regions in order to compete on a global scale as a nation and uniting these powerhouses is a positive step toward this."
David Hurcomb, chief executive at NG Bailey, said: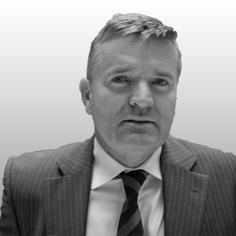 "This has been a statement for stability, which will be welcomed by most in the construction industry, especially in the post-Brexit landscape.
"I'm pleased the Chancellor is willing to pursue an investment plan. For too long we have seen talking and consultation and we need to see progress towards boots on the ground, which this statement commits to.
"While it is important that we continue to progress big ticket projects, such as HS2, Heathrow and Hinkley Point, it's encouraging that his focus is on small-scale infrastructure projects across the UK that are ready to go and can stimulate local areas in the next couple of years.
"I think the Chancellor has recognised the need to boost productivity through better road and rail links and I'm pleased to hear he is focused on creating more highly skilled and better-paid jobs."
Stewart Baseley, chairman of the Home Builders Federation said:
"The measures detailed in the Statement are another step in the right direction and should help the house building industry to build on recent increases in output. In the past three years housing supply has increased by 52% and money to deliver more affordable housing will help to broaden the supply base even further.
"We welcome the moves to increase and align wider public spending on infrastructure to unlock housing supply in areas where homes are desperately needed. As well as helping to support a healthier housing market these new homes will create tens of thousands of new jobs. The commitment to Help to Buy, so critical to demand and thus supply, was also positive."
Matt McNab, executive director at Ramboll, said:
"We welcome the extra funding for homes in the UK, but questions still remain with regards to timescales and the methods of delivery. If these funds are not spent quickly and effectively then we will not see the pace of change essential to providing the country with the necessary economic and social impact.

We have had little clarification so far, and the will only know the practical impact of these funds once we see the forthcoming Housing White Paper.
John Hicks, director and head of government & public at Aecom, said: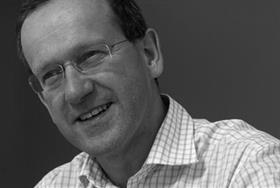 "As a man renowned for both detail and caution in delivery, the lack of fanfare in Chancellor Hammond's final Autumn Statement comes as no surprise. In many ways it was more a prelude to the next Budget. Examination of the detail will be necessary to see what can be done to enhance productivity and economic gain.

"The new £23bn National Productivity Investment Fund and the £2.3bn for a new Housing Infrastructure Fund are welcome boosts to the UK economy, while the £390m investment in future transport technology holds promise.

"While we welcome continued government support for the UK Guarantees Scheme, more could be done to give confidence to private investment for infrastructure.

"The missing component in today's Autumn Statement was a new pipeline of transparent, viable projects for much heralded high-value investment, which the Chancellor wants linked to productivity in order to secure public funding. Without this investors will not make the all-important final move. But the Chancellor's call for the National Infrastructure Commission to make recommendations on the UK's future infrastructure needs could effectively hold up the publication of such a list. An intent to publicise falls short of being an actionable pipeline, which we hope would not delay much-needed private sector investment."
Patricia Moore, UK head of infrastructure at Turner & Townsend, said:
"Infrastructure is clearly still a priority, with Philip Hammond reaffirming that it's a powerful way of driving broad-based economic growth. We were never expecting a blank cheque, given the huge pressures of Britain's debt, but to have an outline of funding for specific projects together with the establishment of a working assumption of 1-1.2% GDP for investment planning is a positive move to provide the longer term certainty that our industry craves.
"The successive greenlights for the "three h's" of infrastructure mega-projects - Hinkley Point C, Heathrow's third runway, and HS2 - also give a shot in the arm to Britain's construction industry and demonstrate official treasury acceptance that infrastructure really means jobs and trade.
"Regardless of project size however, our industry must now focus on getting these projects set up for success, to ensure economic and community value.
Jane Duncan, president of RIBA, said: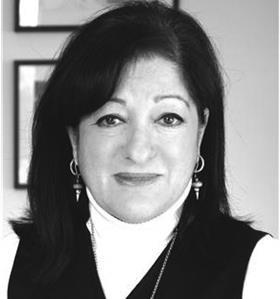 "The Chancellor's recognition that the housing crisis is causing huge damage to the British economy should be a milestone in our political debate.
"However the Government needs to go much further to tackle the housing crisis. The commitment to support the infrastructure needed to enable house building is welcome, but the Government must ensure that all national infrastructure spending maximises opportunities to build housing.
"I am disappointed that in highlighting the need to 'live within means', the Chancellor did not address the pressing challenge of climate change and urgent need to decarbonise the economy via the new industrial strategy."

Mark Robinson, chief executive at Scape Group, said: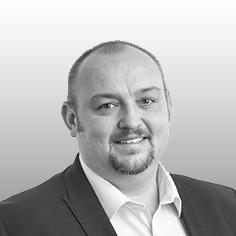 "It's certainly refreshing to hear the government investing in affordable housing with £1.4 billion of funding for 40,000 homes, because housing associations have been under huge funding pressure for many years now, and this move is long overdue.
However we also need to recognise the role that local authorities and city regions can play in the delivery of affordable homes – Metro Mayors will get more powers to borrow for infrastructure, but councils are not allowed to borrow to build homes, and so it is disappointing that this hasn't yet been addressed by the Chancellor. We mustn't let the government's delayed Housing White Paper become a 'white wash' by once again avoiding this reform. We also need to ensure we are getting the balance right between shared ownership, affordable rent and social housing, so the new flexibility for housing providers on developments announced today is also welcome.
"The Chancellor could also have done much more to tackle the impending skills crisis, something that we can't ignore if we are to deliver new roads, bridges and tunnels, or if we are to build the hundreds of thousands of new homes on Phillip Hammond's shopping list."
Mike Putnam, president and chief executive of Skanska UK, said: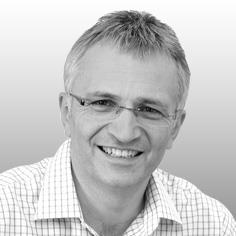 "Clearly, the Government's pledge to focus investment on improving the country's infrastructure is good news for the construction sector and good for employment. But the industry also faces some challenges if it is to deliver on the Government's promises.
"We have to improve skills training, recruit people with the skills relevant to new technologies and work hard to build a much more diverse and inclusive workforce. Only by doing these things will we have the people with the capabilities required to deliver on the government's commitments as effectively as it rightly expects.
"Also, we welcome the National Productivity Investment Fund, announced by the Chancellor, in which infrastructure and research and innovation are seen as pivotal to addressing the UK's productivity challenge.
"But the industry has a responsibility to ensure that innovation is really targeted at achieving the productivity gains and return on investment that will justify government support in years to come."