Firm looking to broaden its range of services and grow in the Brazilian market by buying facilities management firm for £22m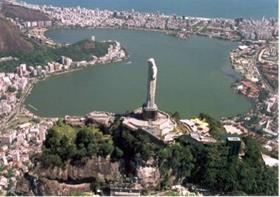 Engineer Babcock has bought a Brazilian facilities management firm for £22m.
Babcock said the acquisition was part of a move to broaden its operations in the Brazilian market, where it expects to see growth.
In a statement to the City it said the acquisition of the Brazilian facilities management firm Conbras would provide a "credible operating presence" in the market to pursue this strategy.
The firm provides industrial and building management and engineering services to public and private sector clients in Brazil.
Conbras reported revenue of R$132m (£38m) in the year to 31 December 2012 and an operating profit of R$9.6m (£2.7m).
Babcock said it expected the firm to grown in 2013 after Conbras won a number of contracts in the second half of 2012 and the first half of 2013.
Up to R$15m (£4.3m) of the total R$75m (£22m) price for the firm will be paid as a deferred payment that is dependant on the company's results.
Peter Rogers, chief executive of Babcock, said: "The acquisition of Conbras will provide us with a secure and stable platform to enter the Brazilian market.
"Building on our existing skills, capabilities and reputation, we have already identified areas where we believe we can create long-term opportunities for Babcock in both the public and private sectors."