Former Peverel Property Services boss to handle turn-around of Balfour's mechanical and electrical engineering division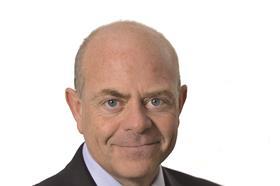 Contractor Balfour Beatty has appointed former Peverel Property Services managing director to head up its troubled mechanical and electrical engineering business.
Former Balfour Beatty Engineering Services managing director Phil McGuire exited in May as the group announced a £30m profit warning – of which around £20m was focused on the M&E business .
This followed a series of proft warnings over the past 18 months and also prompted the resignation of group chief executive Andrew McNaughton.
The firm issued another £35m profit warning in July - all of which related to problems with the M&E business - and said it planned to reduce the £260m-turnover business by around a quarter by tightening its bidding criteria and stepping back from the London market.
Since McGuire stepped down in May the division has been overseen by Balfour Beatty's UK construction chief executive Nick Pollard.
Today, Balfour Beatty announced it had appointed former Peverel Property Services managing director Mark Hoyland to run the division as its managing director.
Hoyland previously led the Peverel Property Services business through a period of transformational change to improve performance and customer service.
He has also previously been chief executive of housing services provide City West homes and held senior positions at building services firm Rok; and contractors Ballast and Wimpey Group.
Pollard said Hoyland had been tasked with building "long-term collaborative customer relationships"; delivering "operational efficiency" and winning "sustainable business opportunities".
He added: "Mark's extensive commercial and operational experience will ensure our smaller, refocused building services M&E engineering business will capitalise on the ongoing recovery in the sector."
Hoyland is due to take up the post in mid-August.