Contractor's US-arm will build 1,000-room Marriott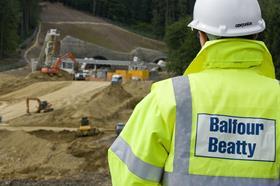 A Balfour Beatty joint venture has won a contract to build a £207m hotel in Houston, Texas, USA.
The 1,000-room hotel, planned to be a Marriott Marquis, is designed to be a convention centre.
Balfour Beatty is partnering with local contractor WELBRO Building Corporation and the client is RIDA Development Corporation.
Andrew McNaughton, chief executive of Balfour Beatty said: "Balfour Beatty's US construction business is performing very well and we have seen an increase in their order book to £3.5billion.
"Our 2009 acquisition in Houston has delivered a strong pipeline of work in the thriving Texas market."