Former Balfour Beatty director Rob Walker becomes chief executive of SIP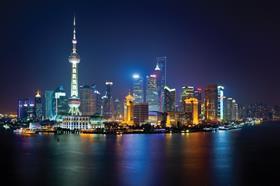 Former Balfour Beatty director Rob Walker has been appointed chief executive of China-based construction project management firm SIP.
SIP was founded in 1993 to provide construction project management, engineering and consultancy services to Western firms investing in construction and property in China.
It employs 250 staff across its Shanghai headquarters, Beijing, Tianjin and Oxford, UK, offices.
Walker joined SIP in the New Year and will be based in Shanghai.
Previously he held a series of director-level roles for 17 years at Mansell and Balfour Beatty.
Walker said: "These are transformative times – for China, for our industry, for our clients' industries, and so for our firm.
"By remaining true to the guiding principles that have brought SIP this far – that is, a steadfast commitment to client partnership, service excellence, continuing professional development and social responsibility – I know that SIP and its clients can remain firm stakeholders in China's future growth and success.
"I am incredibly proud to be able to play a part in the next chapter of the SIP story."
Geoff Mills, founding director of SIP, said: "Last year we celebrated our 20th anniversary. When I think back to our establishment in 1993, it's incredible to realise what we and our clients (and China) have all achieved together.
"I really believe that under Rob's leadership, SIP's future will be brighter than ever."