Exclusive: Boss of Balfour's UK regional construction business Mark Cutler departs amid management restructure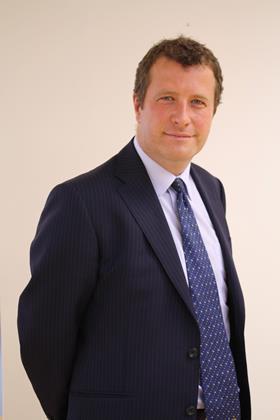 The boss of Balfour Beatty's UK regional construction business has left the firm after just eight months.
Mark Cutler, who joined as managing director of Balfour Beatty's UK regional construction business in January, left the firm last week.
Cutler, who joined from Barhale, where he was chief executive, had been appointed to take charge of the regional construction business, which had been the source of a series of profit warnings last year.
Cutler's departure came ahead of another major profit warning from the firm this morning, which included a £15m shortfall in the regional construction business.
Cutler's role will not be filled and the firm's four regional construction directors covering Scotland; the North and Midlands; London and the South East; and the South West will instead report directly to Balfour Beatty Construction UK chief executive Nick Pollard.
A spokesperson for Balfour Beatty said Cutler had left "to pursue opportunities outside the group".
She said that as well as removing Cutler's role the role of regional finance director, currently held by Beverly Dew, will also be dropped when Dew leaves to join Kier at the beginning of next year.
The spokesperson said this was designed to "remove overhead" from the regional construction business and get "senior managers closer to projects".
Cutler took over the role of regional managing director from Mike Peasland, who had previously been Balfour Beatty Construction UK's chief executive until he was tasked with turning round the regional business following a £50m profit warning in April 2013.
Cutler had been chief executive of specialist Barhale for three and a half years before joining Balfour.
Upon his appointment Pollard said Cutler's "extensive experience" would help "lead our regional business forward to enable our teams to build on established customer relationships, drive operational efficiency and increase our profitable order book".