Contractor says it will post profits ahead of expectations for the full year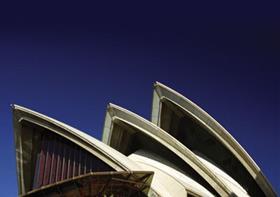 Balfour Beatty will post profits ahead of market expectations this year, after worsening trading in Australia was more than offset by success in its investment division in third quarter trading.
The contractor posted a trading update for the third quarter, covering the period 29 June to 4 November, this morning.
Balfour Beatty said weak trading conditions in its Australian professional services business over the period would lead to a £10m reduction in profits at the end of the year, on top of a £24m expected reduction announced at its half year results.
The contractor said it expected weak trading conditions in Australia to continue through the fourth quarter and next year.
But the profits hit in Australia will be more than offset by a greater than expected profit in its investments division after a favourable PFI asset sale, with profit expectations revised up by £30m.
As a result, Balfour Beatty expects full year trading to exceed current market expectations.
In the UK, the firm said it will continue to shift its focus away from major projects to its regional businesses.
It said: "In the UK, we expect the ongoing recovery in the housing market to feed through into increased work for our regional business, in particular our regional civils business.
"In the major projects business, there continues to be an absence of large infrastructure projects. The visible pipeline looks weak, and we see little prospect for change in the next couple of years.
"We therefore anticipate a continuing shift in our business mix away from major infrastructure and into regional work."
Balfour Beatty said its engineering services division has a "subdued outlook", while its UK rail business "remains difficult", both due to the diminishing number of major projects.
The firm said it had to "remain vigilant" about cost escalation and the risk of subcontractor failures as trading conditions in the regions picked up.
Trading in Balfour Beatty's professional services businesses outside of Australia – and in its construction services and support services businesses – were in line with expectations.
The firm said the profitability of its construction services division overall improved in the third quarter in line with management expectations.
Balfour Beatty's order book improved at constant exchange rates, but deteriorated slightly at actual exchange rates to £13.8bn from £13.9bn due to the impact of the weaker US dollar.