High-profile London developer takes down posts on consumer review site written by its own employees
London developer Ballymore has been forced to act after online ratings site Trustpilot issued a formal "cease and desist" warning for it stop its own staff from posting positive reviews of the firm.
Ballymore said in a statement it had taken down reviews posted by staff members and said those who had been posting had been residents of Ballymore developments.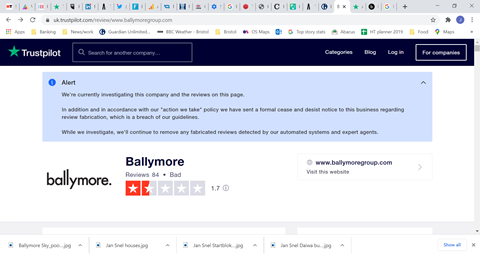 The incident follows a large volume of negative reviews of the company on the Trustpilot site, apparently from residents.
From a total of 84 reviews of the firm – after the Ballymore-own reviews had been taken down – 71 awarded the firm a rating of one out of five, with numerous complaints raised around service levels offered by the firm. The firm's average score was 1.7 out of five.
According to reports, one of the reviews by Ballymore staff, since taken down, said a reviewer "didn't understand all the negative reviews" and that the firm's City Island development near Canning Town was "superb".
Trustpilot has added a warning to Ballymore's Trustpilot page stating: "We're currently investigating this company and the reviews on this page.
"In addition, and in accordance with our action we take' policy we have sent a formal cease and desist notice to this business regarding review fabrication, which is a breach of our guidelines."
A statement from Trustpilot said: "We can confirm that a number of [Ballymore] reviews were found to be written by staff members of the business."
In response, Ballymore said it had taken the reviews down, with staff members responsible for them having experienced "personal harassment".
It said: "The staff members in question are all genuine residents who either currently live or have lived at our London City Island development. While we are in an active communication with TrustPilot, as an employer, we have a duty of care to our staff and their wellbeing – regardless if they are a resident or not – and with this in mind, we felt it was appropriate to remove the reviews as each staff member has been experiencing personal harassment."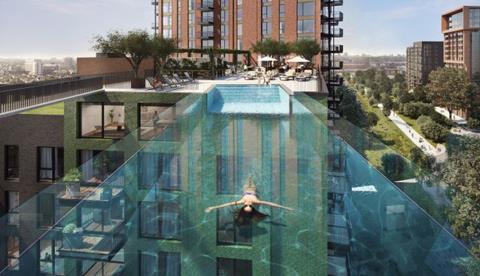 Regarding the high number of negative reviews, the firm added that it worked "as quickly as possible" to identify and resolve issues with the management of its buildings. Residents are given an app to discuss issues on a private forum, and access to on-site resort directors who are able to address any concerns in person.
It said it had experienced problems with a flat at its New Providence Wharf development near the Blackwall Tunnel in November, as well as a hot water outage which lasted for a week at its 60-storey Wardian scheme in London's Docklands. The firm's spokesperson said Ballymore offered residents of Wardian "alternative accommodation at a nearby hotel, although not all took up the offer".
"All residents were back in their apartments by the following week and we continue to investigate the cause of the leak while keeping our residents updated on our progress," the spokesperson added.
Ballymore's website describes Wardian as "a new way of living in closer harmony with nature in the capital", claiming the scheme "combines sleek, high rise architecture with tranquil greenery and biophilic design to create a rare sanctuary in the city".
Ballymore is well-known for high-profile schemes including the controversial Bishopsgate Goodsyard project (below) and the Embassy Gardens scheme in Nine Elms (pictured above, left), which features a "sky pool" suspended between two buildings at a height of 10 storeys.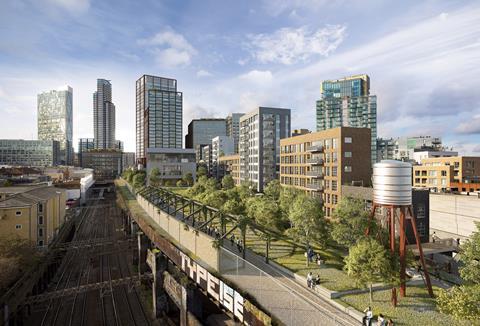 '