College expected to open by September 2014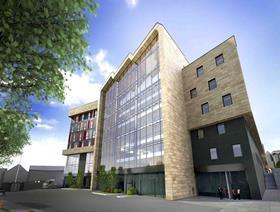 BAM Construction has won a £37m contract to build a new six-storey campus building for Bradford College.
Work will begin on the 23,000m2 scheme this month, with completion expected by September 2014.
Jason Pink, BAM Construction project manager, said: "With BAM's strong track record of building in Bradford, especially in the education sector, it's obviously a tremendous pleasure for us to be associated with such a major regenerative project.
"There is a huge amount of activity planned not only with the construction of the new campus, but with the community around it, and we're aiming to bring our brand of considerate building to bear and make a fast start for the College."