Gove's Priority Schools Building Programme to call on existing contractors' framework for 42 projects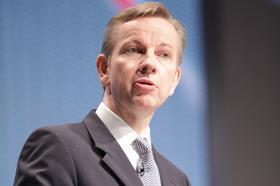 The first 42 schools to be built under the government's £2.4bn Priority Schools Building Programme will be procured through the existing academies contractors' framework, in a blow to firms not on that list.
Education secretary Michael Gove announced last week that the first 42 schemes under the PSBP would be funded by direct capital grant, worth up to £400m. The remaining 219 schemes approved by Gove last Thursday will be funded by a £2bn PFI programme, the procurement route originally intended for use across the whole scheme.
Read the full list of 261 PSBP schools:
The Department for Education confirmed this week that the first 42 schemes - which include 18 special educational needs schools - will be procured through the existing contractors' framework, which was set up by Partnerships for Schools in 2009 and is now managed by its successor body, the Education Funding Agency.
Fifteen firms are on the framework, including Balfour Beatty, Bam, Wates and Willmott Dixon. The DfE said procurement would begin "this year". Contracts are expected to come to market from September.
In a further boost to those on the framework, it is expected that it will also be used to procure 15 University Technical Colleges approved by the government this week.
The announcement of schools to be included in the PSBP follows a six-month delay, due partly to the volume of applications received for funding. A total of 326 schools that applied were unsuccessful, and will now have to find alternative funding for projects, use government maintenance funding for repair work or wait until 2015 for another chance of receiving public sector funds.