Ruth Dunphy previously worked at firms including Carillion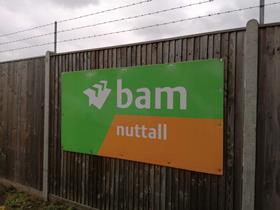 Bam Nuttall has appointed a former Carillion finance director to replace its outgoing finance boss.
Ruth Dunphy joins Bam's UK civil engineering business from the National Nuclear Laboratory, an arms-length government body where she was in charge of finance since 2015.
Dunphy previously worked as the UK finance chief for MWH Global, a water and resources engineering firm, as well as finance director for Carillion's water and gas division between 2006 and 2008.
Dunphy replaces Geoff Renshaw, who has retired after 17 years at the firm.
Last year Bam Nuttall saw its pre-tax profit triple to £26m after a double-digit increase in turnover saw revenue hit £750m.