Firm reports rise in revenue in all geographies but its margin plummets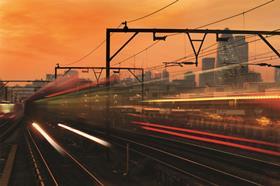 Civil engineering firm Bam Nuttall has reported a 41% fall in pre-tax profit, despite a 4% rise in revenue.
In accounts filed at Companies House, Bam Nuttall, the UK civil engineering arm of Dutch giant Royal Bam Group, reported a pre-tax profit of £10.7m in the year to 31 December 2013, down from £18m the previous year.
The firm reported a rise in revenue to £756m, up from £730m the previous.
Writing in the accounts, chief executive Stephen Fox said the firm's return on turnover had fallen to 1.4% from 2.5% the previous year.
He said: "This reduced margin reflects the difficult trading conditions experienced during 2013."
Despite this he described the firm's results as "solid" and pointed out that its order book "remained very strong" at £943m at the end of 2013, compared with £1.1bn at the end of 2012.
He said: "We are encouraged by the improved future business opportunities that now exist in the civil engineering market."
The accounts showed Bam Nuttall grew revenue in all its regions.
Revenue in the UK grew to £746m in 2013, up from £727m in 2012; revenue from the firm's work in Europe grew to £3.8m in 2013, up from £2.9m in 2012; and revenue from work outside of Europe grew to £6m in 2013, up from just £344,000 in 2012.
Bam Nuttall cut pay for its five directors during the year and only three of the directors, including Fox, were still serving at the end of 2013.
Directors' remuneration totalled £911,000 in 2013, down from £1.2m in 2012.
The number of staff at the firm grew to an average of 3,060 in 2013, up from 2,993 in 2012.