Hawkins Brown's cross laminated timber building has topped out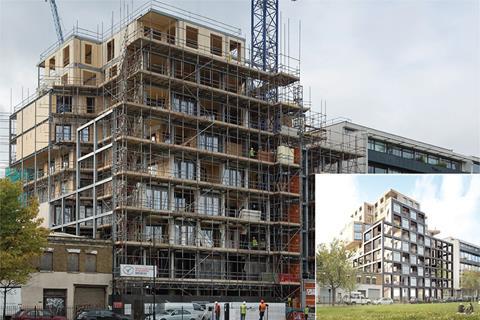 London's tallest cross laminated timber building, designed by architect Hawkins Brown, has topped out this month.
The 6,750m2 mixed-use project, for client Regal Homes, is part of the Banyan Wharf development in Hackney and will include office and residential space.
The frame of the 10-storey high building is being built by B&K Structures, mostly from cross-laminated timber with a small amount of steel to minimise its environmental impact.
The building, which sits on the edge of the Regent's Canal conservation area, will be covered with a dark brick screen and red cedar cladding when it is completed in 2015.