Plans to build third-tallest building in Paris rejected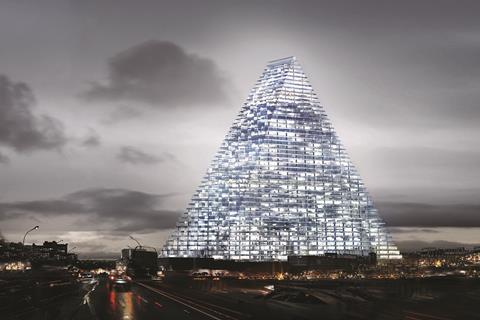 Herzog & de Meuron's plans to build the third-tallest building in Paris have been rejected in a knife-edge vote of city councillors that has been referred to a tribunal by the mayor.
The 180m Triangle tower would have been the first new skyscraper in the city limits for 42 years after the Tour Montparnasse which opened in 1972.
At 324m, the Eiffel Tower would dwarf both and remain the tallest structure in the capital. Herzog & de Meuron, which has been working on its trapezoidal office block for Unibail-Rodamco since 2006, declined to comment on the latest hurdle.
There remains some hope for the project; Anne Hidalgo, Paris' socialist mayor, claims that an agreement to hold the ballot on the scheme in secret was breached. She is referring the matter to an administrative tribunal. The plan was voted down by 83 votes to 78.