Long-standing partners launch new joint venture for major schemes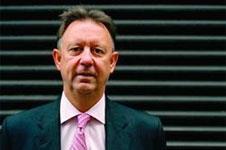 Housing developers Barratt and London and Quadrant (L&Q) have launched a joint venture to target major residential schemes.
The developers have worked in partnership to acquire three sites in the past three years that will form an initial pipeline of 1,700 units with a development value of £1.2bn.
The schemes are at Queensland Terrace in Islington, Fulham Riverside and Nine Elms.
The new joint venture entity, BDWZest, combines three existing joint venture trading entities between Barratt and L&Q.
A five year revolving credit facility of £120m has been arranged for BDWZest.
The firms first worked together in 2010 on 27-storey residential development Altitude in the Aldgate area of London, which will soon complete.
Barratt chief executive Mark Clare said: "L&Q has proved to be a strong commercial partner and by working together we have been able to broaden our operations in the London market.
"This new alliance reinforces that position and gives us even greater financial capacity to seek out and secure large scale and complex opportunities."
David Montague, chief executive of L&Q said: "Our partnership with Barratt has enabled us to increase our delivery of much-needed high quality homes in landmark sites across London.
"This next step in our relationship will enable both of us to build on what has been a hugely successful start."