Housebuilder posts strong half-year results with profit, revenue, completions and average selling price all up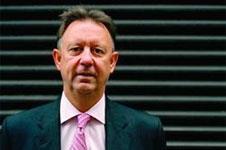 Barratt has posted strong half-year results to 31 December 2013, with pre-tax profit, revenue, completions and average selling price all up.
Pre-tax profit rose 162% to £120.4m, up from £45.9m the previous year, while revenue grew 33% to £1.3bn, up from £951m.
First half housing completions were at their highest level in five years at 6,195, up from 5,194 the previous year.
Barratt's average selling price also grew 13.9% in the period to £211,200, up from £185,000.
The firm also announced it had increased its recruitment target for apprentices, graduates and trainees to 1,100 over three years.
Chief executive Mark Clare said: "Underpinning this strong performance is an improved market and a business model that is delivering homes that people want to buy in places they want to live.
"Our disciplined approach means that we have been able to increase the number of new homes we are building whilst driving up profitability, return on capital and dividends."
Meanwhile, Barratt announced it had created more than 3,000 new jobs at its sites in the past year as it increases the production of new homes to meet demand.
The housebuilder said it would also expand its recruitment programme over the next three years for graduates, apprentices and trainees to 1,100.
This is in addition to the total of 600 being recruited over this year and last.
The step up in employment follows an increase in the number of NHBC housing starts for the Group in 2013 of 37% over the previous year, to around 16,000.
This compares with housing starts of just 8,400 in 2009 at the depths of the recession.