Nearly £1bn of work available under London & Quadrant framework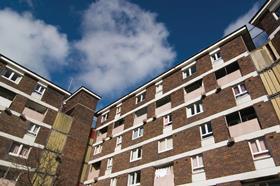 One of the UK's biggest housing associations has launched a revamp of its contractor framework, which is set to be worth nearly £1bn over the next four years.
London & Quadrant Housing Association, which owns or manages 70,000 homes across the capital and the south east, has issued an OJEU notice kickstarting the timetable for a refresh of its construction and regeneration framework.
The new framework is due to come into force from March next year, with December 22nd set as the deadline for pre-qualification questionnaire submissions. Shortlisted applicants will be invited to tender from the middle of next month onwards.
With an estimated total value of £960m, it is expected to be worth more than twice as much as the previous four-year framework. The framework will cover the bulk of the south-east London based social landlord's development and refurbishment work.
The framework is being split into two lots covering call-off contracts up to £12m a year, which are expected to cover a £60m annual spend and over £12m accounting for a yearly spend of £180m a year.
Firms interested in bidding have been invited to contact Neil Woolerson at Quadrant Construction Services, London and Quadrant Housing Trust, 10 Grove Crescent Road London E15 1BJ.
The 10 firms on the existing framework framework includes: Allenbuild, Ardmore, Countryside Properties, Denne, Durkan, GallifordTry, Higgins, Hill Partnerships, Mace and Rydon.
Hyde Housing Group, which along with L&Q, is a member of the G15 Group of London's largest social landlords, is also on the verge of refreshing its procurement framework.