David Thomas brands cladding levy unfair, unjust and disproportionate
The chief executive of housebuilder Barratt has slammed Michael Gove's plans for a new £3bn industry levy to pay for repairs to homes hit by the fire safety crisis, describing them as "unfair", "unjust" and "disproportionate" in an open letter to the housing secretary.
Chief executive David Thomas said Gove's plan, revealed last month, will disadvantage UK housebuilders compared with overseas competitors, and result in a fall in housing supply.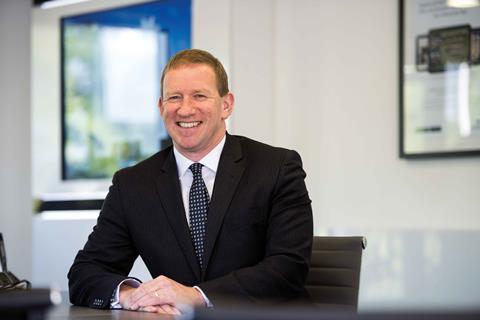 The letter came as Barratt issued a trading update for the period from 1 January to 1 May to the City, in which the £4.8bn turnover housebuilder said it expected to deliver results for the year to June 2022 in line with previously raised expectations.
Thomas used his letter to Gove to urge him to delay the introduction of the planned levy until an open process had been gone through to properly establish the likely remediation costs needed, and until other parts of the industry had also been forced to contribute in the same way as UK housebuilders.
Michael Gove announced the plan for the £3bn levy, powers for which are contained in the Building Safety Act, on April 13. This was on top of having signed up nearly 40 major housebuilders to a pledge to remediate their own buildings, going back 30 years – at a cost of at around £2bn so far to those builders.
The levy plan is also in addition to the already introduced Residential Property Developer Tax (RPDT), which will raise between £2-3bn over the next 10 years to pay for repairs to the tallest buildings, again from housebuilders.
>> The true cost of Gove's new cladding policy on the housing sector
>> The Building Safety Bill becomes law – here is what you need to know
Thomas said raising the levy on top of the RPDT was "unjust and disproportionate" and "will distort the market and disadvantage our industry compared to overseas companies – many of which were involved in the construction or refurbishment of buildings which now require remediation – while they, […] are not paying anything towards the costs of the problems they had a hand in creating."
Barratt has set aside a total of £480m itself to pay for repairs to properties it has built, and Thomas said it estimates it will pay a further £400m through the RPDT.
Thomas said in the letter that while the government had promised to do "whatever it takes to hold industry to account", the reality was that while UK housebuilders faced a £6bn tax, "other parties involved are able to hide in plain sight."
He said: "The unavoidable conclusion is that government is unfairly targeting established UK companies simply because it is easy to do so while finding it difficult to bring other organisations and overseas companies to account.
"This does not reflect well on the government's regard for UK business, creates an uncertain fiscal environment which leaves no incentive for companies to base themselves in the UK or be listed on the FTSE.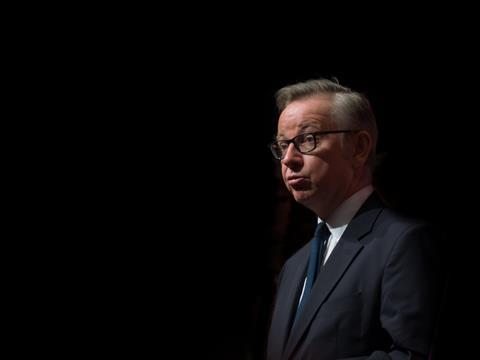 "It will harm inward business investment in the UK. The likely direct outcome of this approach in terms of housebuilding is reduced investment in the land, infrastructure and materials needed to build new homes and developments and a corresponding fall in housing supply".
The issuing of the letter follows publication of a similar missive by the executive chairman of the Home Builders Federation, Stewart Baseley, yesterday, in which he expressed the industry's "disappointment and frustration" at the announcement of the levy.
The letter came as Barratt said it remained on track to complete between 18,000 and 18,250 homes this financial year, with forward sales hitting £4.38bn, up 18% on the previous year.
Sales per site per week in the January-May period ran at 0.93, up from 0.83 in the same period last year, with construction activity also ahead of 2021 at 362 homes built per week.
The firm said it expected cost inflation to be kept to around 6% for 2022, with margins being maintained given an approximate 7% sales price inflation in its forward sales pipelines.
Thomas said: "We are seeing strong demand across the country for our high quality, energy efficient homes and our excellent operational teams are working hard to meet this demand. We expect to deliver full year trading results in line with the Board's expectations as we remain focused on growing towards our medium-term target of 20,000 homes a year".
The Department for Levelling Up, Housing and Communities has been contacted for comment.