Housebuilder sees revenue and margin also rise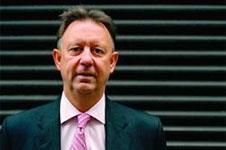 Housebuilder Barratt Group expects pre-tax profit for the last year to jump 158% when it publishes its full results in September, the firm has said.
In an update to the City the housebuilder said that in the year to the end of June 2012 it had made a profit of around £110m, up from £43m the year before.
It added that revenue for the year was expected to increase 14% to £2.3bn and operating margin was up to 8.2% for the year from 6.6% last year.
Mark Clare, chief executive of Barratt Group, said: ""This year has seen a rapidly improving performance across the group and shows that our strategy is delivering, with profit up more than 150% and an almost halving of our net debt.
"We expect to make further good progress in the year ahead thanks to a strong forward order book, with private forward sales up 35% and more higher return land coming into production."
The firm added that house prices in London and the South East remained robust and that shared equity continued to be a growing source of sales across the country.
For more up to date information on the house building sector, attend the RESI conference in September. Places are limited, so be sure to confirm you place there now. Visit www.resievent.com for more information on how to book your place.