Housebuilder reports surge in pre-tax profit and revenue in full-year results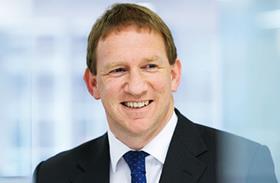 Barratt has posted strong figures in its full-year results as the housebuilder reported a surge in pre-tax profit and revenue.
Pre-tax profit jumped 44% to £566m in the year to June 2015, up from £391m the previous year.
Revenue rose by 19% to £3.76bn, up from £3.16bn during the previous 12 months.
Housing completions stood at 16,447, up 11% from 14,838. Total forward sales including JVs were up by 32% as at 6 September 2015 at £2.32bn compared to the previous year.
Chief executive David Thomas (pictured) said the housing market remains "very positive" with strong demand in the sector.
In his statement, Thomas said: "The lending environment is supportive with the borrowing rates on offer to our customers remaining at extremely low levels.
"The Government is committed to increasing the supply of new homes, we have greater clarity on housing policy, and in particular believe the extension of the Help to Buy scheme through to 2020 in England will support an increase in new housing supply.
"The land market remains attractive and we continue to secure excellent new development opportunities across all regions that at least meet our minimum hurdle rates."
He added: "Current trading is strong, we are confident on the outlook, and expect to make further good progress in the current financial year."