Housebuilder expects pre-tax profit to rise by 45% to £565m in trading update to the city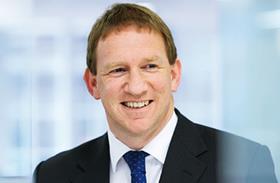 Housebuilder Barratt says it expects pre-tax profit to increase by 45% for the year ending 30 June 2015.
In a trading update to the City this morning, the firm said it expects to post a record pre-tax profit of £565m, up from £391m the previous year.
Barratt also said it will report an 11% rise in housing completions when it publishes its full-year results in September. Total completions will be up to 16,447 from 14,838 the previous year, which the firm said reflects "strong consumer demand and increased site numbers."
Of these 12,746 were private completions, up 7% on the previous year, and 2,853 were affordable completions – a 27% increase on the same period for 2014.
Forward sales, including joint ventures, are up 30% to £1.77bn from £1.37bn the previous year, while the average private selling price is up by 8% to £262,000 from £242,000 in the year ending 30 June 2014.
Commenting on the results, chief executive David Thomas (pictured) said: "The housing market has remained strong and our operating performance has been very good."
Thomas said the firm has opened 176 new developments and committed £1 billion of land investment for future housing.
He added: "We start the new financial year with very strong forward sales and are well on the way to meeting our FY17 targets of a 20% gross margin and at least 25% return on capital."