Housebuilder says sales per site up by almost a fifth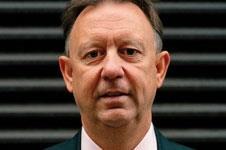 Housebuilder Barratt has said that sales per site are up 18% year on year in the period since the government's announcement of a package of housing policies, Help to Buy, in the March Budget.
In an interim management statement Barratt said that in the year to date sales per site were up 9.7% overall, but that this increase had accelerated since the unveiling by chancellor George Osborne of a package of measures, including £3bn of equity loan support and the intention to launch a beefed up mortgage indemnity product.
It said average sales per site since the announcement were running at 0.72 per week, compared to 0.61 in the same period in 2012.
Consequently it said private forward sales were up 28.5% on the same period in 2012, at £1.01bn.
Mark Clare, group chief executive of Barratt said the group had traded well in the period. He said the improvement in sales rates reflected not only improved market conditions but also careful selection of sites and an improved product range, with sales particularly strong in London.
He said: "Our improved performance is being underpinned by stronger market conditions and the operational changes we have made to every aspect of our business. Help to Buy has seen a strong start and we are investing in land and bringing it through planning to meet increasing consumer demand."
He added that the firm will also recruit 600 trainees, including 150 graduates and 400 apprentices, over the next three years in order to help tackle the skills shortage in the industry that otherwise could act to constrain growth.