Housebuilder hails continuing positive impact of Help to Buy on housing market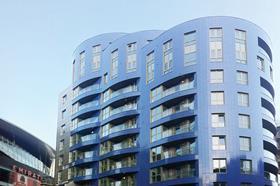 Barratt has reported a 19% rise in housing completions over the second half of 2013, as the housebuilder hailed the continued positive impact of the government's Help to Buy scheme on the market.
In a trading update for the six months to 31 December 2013, Barratt said it completed 6,195 homes over the period, up 19% on the same period last year.
Of these 5,202 were private completions, up 23% on the previous year, and 751 were affordable completions – an 11% fall on the second half of 2012.
Barratt said the government's Help to Buy scheme continued to have a "positive impact on demand for new homes", with 29% of the homes it had completed utilising the scheme.
Mark Clare, Barratt chief executive, said: "As a result of the continued recovery of the housing market across all regions and our £3.1bn investment in new land over the last four years, we have been able to increase materially the number of new homes being built and our profitability."