Development to comprise six buildings including studios, production centres and offices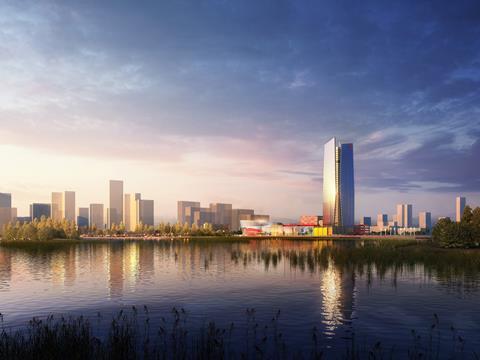 Architect BDP has won a contract to design a broadcast centre complex in China's Shanxi province including a 198m-high tower.
The tower in Taiyuan, the capital of Shanxi province, will contain offices, ten studios and post production and broadcast facilities for the Shanxi Broadcast & TV Channel.
The wider 200,000sq m development will comprise six buildings in total including a new media centre, film studios, offices and cultural exchange centre.
The project is expected to complete in 2014.