Housebuilder expects to break 10,000 units barrier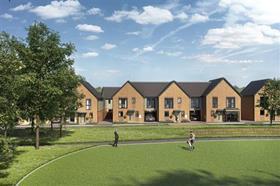 Bellway Homes today confirmed earlier forecasts that it expects to sell more than 10,000 units in the year to the end of July 2018, a corporate record.
Citing strong demand, stable market conditions and the continued availability of Help to Buy the housebuilder said it was on track to build 600 more homes than last year's 9,644 units.
Echoing comments made today by Crest Nicholson, Bellway said there was less demand for higher-priced homes.
It was seeing a firm pricing environment, "with many sites reporting modest, single digit price rises, although the rate of increase has moderated compared to last year".
Bellway said the use of incentives was low by historical standards but focussed on more expensive properties, "where sales rates can be slower".
It expected to achieve an average selling price of £280,000 over the year and an operating margin of 22%.
Last year Bellway reported turnover of £2.56bn and pre-tax profit of £561m.
The firm is expected to announce its annual results for 2018 in October.