Housebuilder and electricity infrastructure giant form St William Homes to develop brownfield sites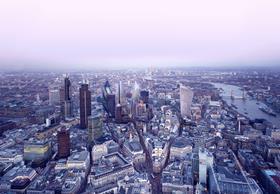 Developer Berkeley Group has entered into a joint venture with National Grid to develop the electricity infrastructure provider's bank of brownfield land.
The joint venture, named St William Homes following Berkeley's tradition of naming its companies after saints, will develop National Grid Property Holdings' "significant portfolio of surplus brownfield land".
The initial focus will be on developing land across the Greater London area.
Berkeley said the first start on site would be in 2016 and the first homes would be complete the following year.
The equity invested by the 50:50 joint partners will initially be capped at £175m each. Berekeley said that including bank finance this would give the joint venture £700m of available funding.
Rob Perrins, managing director of Berkeley, said the new joint venture was "good news for housebuilding".
He said: "St William will take these redundant sites and turn them into new communities. I am delighted to be working with a partner like National Grid which shares our values and has such a strong pipeline of land and assets."
Whitman Howard analyst Stephen Rawlinson said the news could see expectations of future Berkeley profit rise. "More detail is needed to understand the impact on performance but as this is additional to existing expectations it is positive to the stock," he said.