Staff and students evacuated as fire breaks out at the Mac, one of Scotland's most iconic buildings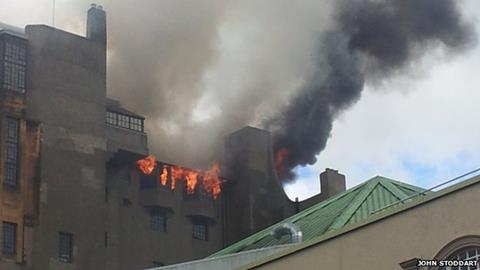 A major fire has broken out in the Glasgow School of Art, one of Scotland's most iconic buildings.
Firefighters are reportedly battling to save the Charles Rennie Mackintosh building, known as the Mac, which dates from the turn of the century.
The blaze is believed to have started in the basement of the Glasgow School of Art on Renfrew Street just before 12.30pm today.
All staff and students are reported to have been evacuated.
Flames have reached the attic and clouds of smoke can be seen billowing out of the building and across the city.
The BBC reported that firefighters were pouring water on the building from a high ladder as flames blew windows out.
RIBA Journal editor Hugh Pearman, who is in Glasgow, said on Twitter: "It's looking like a disaster. I'm sitting here crying."
RIBA president Stephen Hodder said: "The most important work by Charles Rennie Mackintosh, an architect of international significance, Glasgow School of Art is held in the highest regard by architects and the public alike - it was rightly judged to be the best building of the past 175 years, in a nationwide poll run by the Royal Institute of British Architects.
"Damage to a building of such immense significance and uniqueness is an international tragedy. It is irreplaceable.
"The RIBA joins our colleagues in Scotland in sending out a message to the students, staff of the School and all those who have been associated with this building over the decades, a message of sorrow and commiseration at this terrible, terrible news. It is too early to talk about what happens now, but the Institute will do anything it can to help in any way."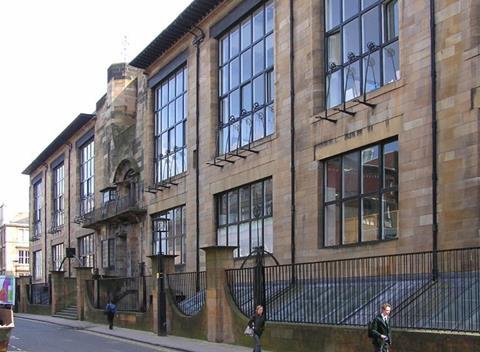 Postscript
If you are at the scene please call BD's newsdesk on 020 7921 8042.