Cumbria council votes against plans for a long term nuclear waste storage facility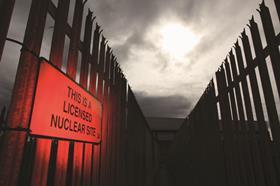 The plans for new nuclear power plants in the UK have been dealt a blow today after Cumbria Council voted against taking forward plans for a long term nuclear waste storage facility in the county.
The council, which is working with local borough councils in Allerdale and Copeland, had been the only remaining authority vying for a nuclear waste site under a government competition.
But today, Cumbria council's cabinet voted 7-3 to halt the further investigation necessary to establish a suitable site in the county.
The decision leaves the UK without a site under consideration for the storage of nuclear waste from its proposed new generation of nuclear power plants.
Energy secretary Edward Davey said he was "disappointed" with the decision but "respected" it.
He added: "I am confident that the programme to manage radioactive waste safely will ultimately be successful, and that the decisions made in Cumbria today will not undermine prospects for new nuclear power stations."
Paul Stapleton, head of energy at consultant EC Harris, said the decision could put off investors in new nuclear plants.
"Part of any investment is having the finance to pay for it and the plan to deal with the waste. You need to have those answers [on waste]," he said.
Stapleton said he understood the councils' objections to the plans but to have the plans rejected without having done the detailed geological studies, which would have been the next step had the council voted for it, had stopped a debate "based on science".
CECA director of external affairs Alasdair Reisner said: "The council has declined to move forward to the fourth stage of a process that would lead to the potential construction of an underground store for radioactive waste generated by the UK's historic nuclear programme.
"CECA believes it is essential that the UK deals with the legacy of its nuclear past in a timely, efficient and safe manner. We hope that the government can work with communities to move forward quickly to find another solution, either in Cumbria or elsewhere in the UK."