Cost of statiion has shot up to £660m from an original £111m
Work at Crossrail's Bond Street station is progressing sufficiently for the venue to be eyeing the next stage of testing, the railway's boss has said.
Mark Wild said the station, whose cost has ballooned to £660m from an initial £111m, is on track to hit a level of completion to hit to support the next stage of testing, known as trial operations.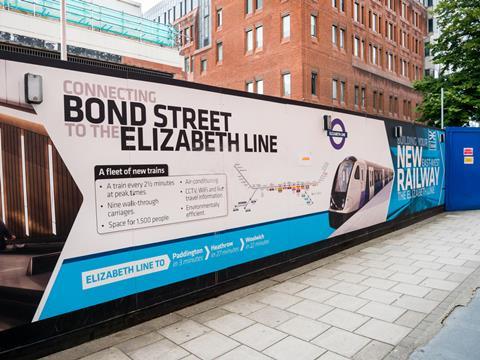 He told London Assembly transport committee chair Caroline Pidgeon, the job was likely to hit that completion level later this year.
He said: "Bond Street is currently showing encouraging signs that it will meet its requirements (SC2) in the autumn to be able to support trial operations."
> Mark Wild interview: why Crossrail will be worth the wait
> Crossrail's spiralling budget in graphs and charts
Wild told Building last month the late-running station would not be allowed to delay the opening of the £18.6bn project which is scheduled for the first half of next year.
He said the problems at Bond Street date back to issues with the initial tunnelling contract at the station.
Original station contractor Costain/Skanska left the job last summer with the project now being completed by Engie.