London mayor details £30m spending to develop low-carbon business quarter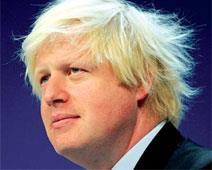 London Mayor Boris Johnson has agreed a £30m funding package to create the capital's first sustainable industries park.
The deal includes a commitment of £10.3m for infrastructure work at the site in Dagenham, east London, to turn the brownfield site into a low-carbon business park and create up to 1,200 jobs in the process.
The remainder of the investment comprises £21m for an anaerobic digestion plant, to be built and run by TEG Group at a site formerly owned by London Thames Gateway Development Corporation but transferred to the mayor's office in April.
The first phase of infrastructure works at the park will provide the amenities to support businesses locating to the site. A £4.5m contract – expected to complete in February next year - has been awarded to VolkerFitzpatrick to install roads, footpaths and cycleways, utilities, drainage and landscaping.
Recycling firm Closed Loop currently operates from the site, but under Mr Johnson's plans the area would be expanded to create a a cluster of environmentally-focused enterprises such as low-carbon energy-from-waste plants, innovative waste facilities and other "CleanTech" infrastructure such as recycling, reneable energy, wind power, solar power, biomass.
Mr Johnson said the London Sustainable Industries Park would be "a vibrant new destination for innovative businesses".
"Low carbon industries represent a growth market, which will support a new generation of jobs for Londoners but also bring cleaner, energy efficient businesses that contribute to a better quality of life," he said.
"I am delighted to welcome our new tenants the TEG Group."
Mr Johnson also revealed that the Greater London Authority was in talks with another major potential occupier to build one of the largest industrial gasification plants in the UK on the park. The facility would take municipal and industrial waste to produce energy which unlike has an overall carbon-negative footprint.
The plans for the plant would potentially see a 197,000 ft2 building on a 8.3 acre site, with construction planned to begin in January 2013.