Group commercial director charged with expanding Bouygues UK's 230-strong QS team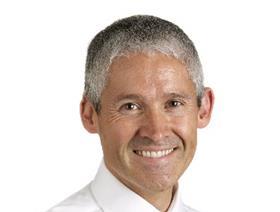 Bouygues UK has appointed Colin Whitfield as group commercial director.
Whitfield's responsibilities will include leading expansion of Bouygues UK's 230-strong quantity surveying team and improving the group's financial performance.
Whitfield, who started his career as a quantity surveyor, joined Bouygues in 2009 and led on its Building Schools for the Future work, before changing his focus to private sector work.
He takes up the new role with immediate effect.
Bouygues UK's strategy and finance director, Philippe Jouy, said: "The industry continues to express frustrations over the chronic shortage of quantity surveyors – this senior role reflects the importance of the surveying function within the Bouygues UK group and highlights the career development opportunities available to people who have a background in surveying and aspirations for a career in commercial management."
Whitfield said: "I'm acutely aware of the need to encourage more talent into the profession. It's no secret that the lack of people choosing surveying as a career is an issue affecting the entire industry.
"I'm looking forward to working with colleagues across the business to make sure that we develop and retain our existing talent and appeal to new recruits."