Local authority scheme will include 65 council homes
Brent council has approved a £43m mixed-use housing project near Wembley stadium.
The scheme, on a council-owned site in the deprived Stonebridge ward in Brent, will include 65 council homes, a 2,500sq m adult education centre and café plus 700 sq m of "affordable" workspace.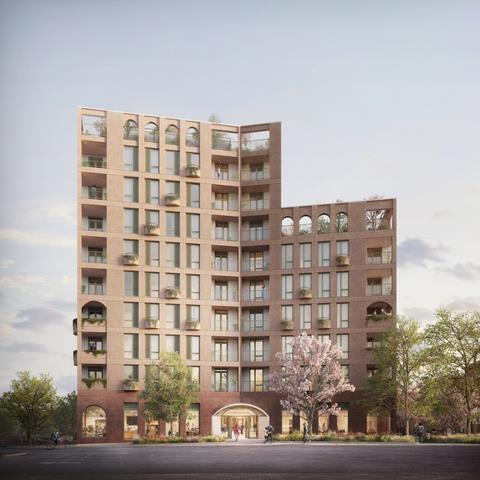 The architect, Curl la Tourelle Head, was appointed to the Morland Gardens project after a design competition in 2018.
The new adult education centre will be laid out on a single floor level with affordable workspaces, also run by Brent Start, the council's adult learning provider, below and some of the new homes above.
A welcome area with a public café is designed to encourage people into the centre where learning rooms will be arranged around a large multi-functional space at the heart of the new building.
Work is due to start this autumn.
The team includes engineers Max Fordham and Structure Mode, landscape designers Planit IE and quantity surveyors Allman Woodcock.