Sector leaders urge industry to capitalise on EU withdrawal - despite potential for short term 'havoc'
Industry leaders have called on the sector to use Brexit as a "catalyst for positive change", after the government officially triggered Article 50 setting in motion Britain's withdrawal from the EU.
Britain's ambassador to the EU, Sir Tim Barrow, handed over the official notice signed by Theresa May to European Council president Donald Tusk at around 12.30pm.
May told MPs in parliament Brexit presented the UK "with a unique opportunity" to become "stronger, fairer and more outward-looking than ever before"
Reacting to the news, Mark Farmer, founding director of consultant Cast and author of the government-commissioned report on the sector, Modernise or Die, urged construction to use Brexit as "the catalyst for positive change that our industry so desperately needs".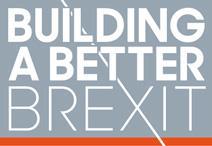 The more supporters we have, the greater influence we can wield with the government.
But he warned the two-year process was likely to spark further damaging uncertainty: "While Theresa May has said the government won't provide a running commentary on Brexit negotiations, the currency markets will and we're likely to enter another period of currency volatility as the pound zig-zags with every tidbit of information traders can get hold of.
"Not only will this wreak havoc with contractors' supply chains and costs, it will likely to deter EU workers that many in the industry, particularly in London, have come to rely on, with the value of their remittances going up and down unexpectedly."
Farmer is one of the backers of this magazine's Building a Better Brexit campaign to secure a fair deal for construction - which today gained two further supporters in consultancy giants Aecom and JLL.
They join other major firms including Mace, Gleeds, KPMG, Arcadis, Capita and Ramboll and a host of individual signatories in supporting our Building a Better Brexit manifesto – launched earlier this month – of eight demands of government and three industry pledges for self-improvement.
The demands cover a range of key areas of concern, including skills, material costs, pipelines and procurement, while the pledges take in better training, improving the sector's image and greater use of technology.
Building's survey of more than 2,000 construction professionals, published last month, as well as subsequent research interviews with a range of professionals across the industry, informed the manifesto.
Brexit begins: Industry reaction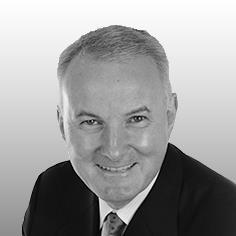 Patrick Flaherty, chief executive UK and Ireland, Aecom
"Now that Article 50 has been triggered, industry still faces a minimum of two years of continued uncertainty, particularly around issues such as labour availability and construction material costs…
"AECOM employs a large number of international citizens across its UK operations. Safeguarding the rights of EU nationals already in the UK to remain here is important for the wellbeing of our employees, the future success of AECOM and the prosperity of the wider built environment sector.
"As a global business, we have unparalleled access to highly-skilled expertise from across Europe and the rest of the world. We serve clients all over the globe from our offices in the UK. For us and for many global businesses with UK operations, guaranteeing the movement of people across borders will be essential for the delivery of large-scale and complex infrastructure projects.
"Equally important, will be to continue to build the long-term resilience of UK plc. Employing locally, upskilling domestic labour, driving improved productivity and a commitment to training can be the catalyst for job creation and economic growth post-Brexit."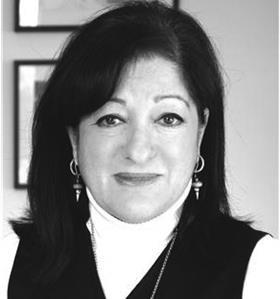 Jane Duncan, RIBA president
"EU citizens, from outside the UK - people who we count as colleagues, friends and family - make a significant contribution to our profession. We would like to assure these colleagues that we are continuing to press Government to ensure your rights are protected as a matter of priority.

"The RIBA has also been working with colleagues across the built environment and the creative industries. In September, I joined fellow Presidents from the Chartered Institute of Building, the Royal Institution of Chartered Surveyors and the Royal Town Planning Institute to set out key asks for our sector.
"We have also been working with leading creative bodies and businesses as a member of the Creative Industries Council, and with other professional services organisations via the government's Professional and Business Services Council to ensure that your views are reflected and listened to."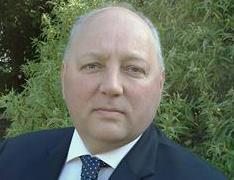 Nick Baveystock, director general of the ICE
"Now that Article 50 has been triggered we know there are challenges ahead. We need to remain attractive to investors; UK R&D must still thrive; and we need more skilled workers than ever before to deliver our ambitious pipeline of infrastructure projects. But these have always been true.
"Government has a lot on and needs help to get the best deal for UK, not a long list of industry asks. Brexit is coming: for years we have heard a mantra of "Government must" rather than "industry solve" this might now be about to change. We should separate the norm from the immediate needs of Brexit negotiators. Our sector must work with government to take practical steps now to ensure UK infrastructure and construction remains globally competitive."
Guy Lougher, head of Brexit advisory at Pinsent Masons
"Businesses with critical supply chains have developed them to be highly efficient and resilient within the EU, but they may soon be subject to stresses that they were not designed to withstand. Customer propositions may need to change to take account of new supply chain requirements. For example, a next-day delivery service that works at the moment could very possibly become unsustainable with customs clearances and rules of origin applied.
"In today's world of global supply chains, even sourcing from a tier one supplier in the UK may not be sufficient to protect against currency movements, a new tariff regime and untried customs systems. Businesses need to map, understand and work with their wider supply chains in order to identify understand and mitigate their risks.
"Brexit will change how businesses deal with customers, suppliers, partners and how they compete with rivals. It will change the fundamentals underpinning business relationships. The bottom line is those relationships will need to change."
John Morris, global head of projects and construction at Clyde & Co
"The EU's response to Theresa May triggering Article 50 is littered with reminders that the UK must follow strict procedure over the next two years. For example, it has warned that in accordance with EU law the UK cannot enter possible trade agreement negotiations with third countries before it has formally left the EU. At what point a 'discussion' becomes a 'negotiation' is yet to be tested.
"Fortunately the EU's response does refer to a transitional agreement if Brexit negotiations go well. This is essential to ensure that the construction industry does not face a cliff edge come March 2019. It is also pleasing to see the response stated that the first priority of any agreement should be the status of EU nationals in the UK.
"If it is agreed that EU nationals are permitted to stay and work in the UK post-Brexit, it would guarantee a large part of the manual labour that provides the foundations for the UK construction sector and would allay one of the biggest concerns within the industry."
Marie-Claude Hemming, director of external affairs for the Civil Engineering Contractors Association
"There is a substantial pipeline of projects that will be delivered both during and after the process of Brexit.
"If these schemes are to be delivered as planned, we must ensure the workforce is suitably skilled, so that employers can find the right people for the job.
"The provision of infrastructure is a proven driver of growth in the economy. As Britain looks towards our future outside the EU, we must ensure we both upskill the existing workforce, and attract new entrants to the industry.
"Failure to tackle the skills deficit head-on will jeopardise the economic future of an independent UK, and prevent us from keeping up with our global competitors.
"Brexit is a historic juncture for UK plc. We owe it to future generations to get the skills challenge right, and deliver the infrastructure that will be the foundation of a strong, pro-growth economy."