Scheme was built by King's Cross developer Argent in the 1990s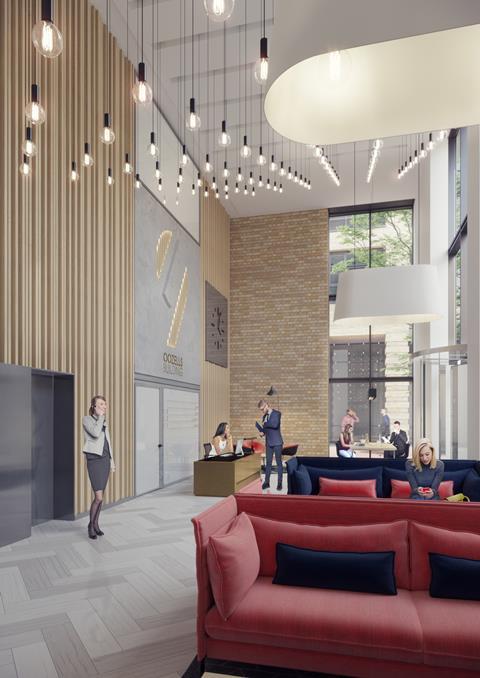 Former Argent scheme Brindleyplace in Birmingham is to see one of its building's undergo a £4m refurbishment.
Nine Brindleyplace, which was originally designed by Associate Architects and delivered by Argent in the 1990s, is to be revamped by Artemis Interiors on behalf of Hines UK, which manages the estate for its owner, a client of HSBC Alternative Investments, who acquired the portfolio earlier this year.
The 51,700ft2 mixed-use building is also to be renamed the Oozells Buidling to reflect the square it overlooks. The refurbishment is expected to complete in the first quarter of 2018.
Brindleyplace was the first major development to be delivered by Argent in the UK after it acquired the site in 1993. The firm is currently working on the Paradise scheme in the city, where it is planning to deliver 1.8 million ft2 of mixed-use space across 17 acres.
Tony Martin, managing director at Artemis Interiors, said: "The Oozells Building represents a statement space at Brindleyplace and through this programme we will deliver an enhanced, contemporary working environment."