Centre will be built in Edmonton
Buckingham has been handed one of the first contracts on a £1.2bn project to build a new heat and power plant in north London.
The North London Waste Authority, which is client on the job, has appointed the firm to build a laydown area to the east of the Edmonton EcoPark site, as well as creating the eastern access road to the project (pictured).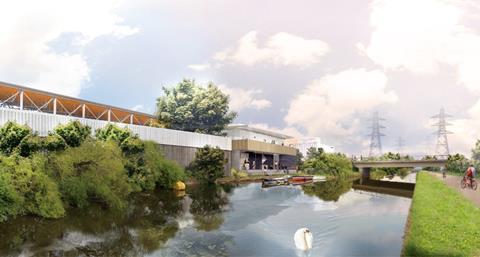 The new facility will treat up to 700,000 tonnes of waste and provide enough electricity to power over 127,000 homes. Buckingham's contract is worth £8.8m.
Last month, firms were asked to bid for a £107m contract to carry out two parts of the project that will see new facilities built on the 16ha site at Edmonton.
The successful firm will be responsible for the construction of a Resource Recovery Facility, to be located in the south of the site on Advent Way, which is where bulky waste will be separated for recycling and will also be the location of a recycling centre for the public and businesses from 2023.
The winning firm will also be required to build a neighbouring visitor centre and office complex.
A three-strong shortlist will be drawn up by the middle of next month with a winner due next summer.