Revised version of home and neighbourhood guide takes into account change to planning reform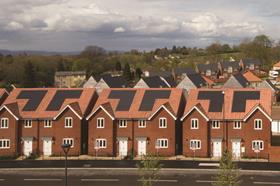 An industry-owned guide for new home and neighbourhood design will be relaunched next week after being revised to take into account the government's planning reforms.
Building for Life (BfL 12), which is backed by Cabe at the Design Council, the Home Builders Federation, and Design for Homes, is the third version of the guide for developers and local authorities.
It has been updated to take account of the National Planning Policy Framework and Localism Act.
BfL12 aims to help local communities become more involved in design and in shaping development proposals, and has been put together following discussions with housebuilders, local authorities, planners, architects and academics.
Stewart Baseley, executive chairman of the Home Builders Federation said: "Building for Life is an extremely useful tool. It is a unique collaboration that provides a comprehensive guide to all parties involved in housing design.
"Surveys show that the people who buy and live in new homes already have exceptionally high satisfaction levels. But the industry is constantly looking for ways to improve further and deliver ever higher quality homes."