Mixed picture in latest RICS housing market survey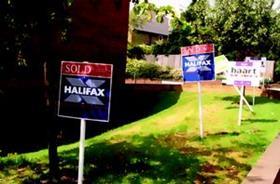 Buyer interest grew across the UK last month but house prices fell again, according to the latest RICS housing market survey.
On balance 11% more surveyors reported a rise in enquiries from would-be buyers in November. Enquiries have now grown steadily since the end of the summer
But prices continued to fall in all regions except London, with Northern Ireland and Wales experiencing the sharpest drops.
On balance, 9% more surveyors reported falling prices. In Northern Ireland and Wales the balance was minus 49% and 36% respectively. In London 40% more surveyors reported rising prices.
Peter Bolton King, RICS global residential director, said: "There is certainly some optimism creeping back into the housing market, and it is encouraging to see an increase in potential buyers across parts of the country where the market has particularly suffered in recent years.
"That said, there is still a long way to go and the long-standing barriers to home ownership are still very much a problem for the likes of first-time buyers."