Nahid Majid says it is 'with regret' that she is leaving the role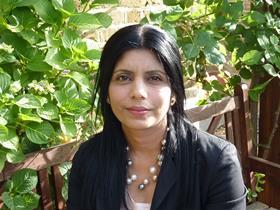 The director of design consultant Cabe, Nahid Majid, has gone after just ten months in the job.
In an email to colleagues Majid said it was "with regret" that she was leaving the role.
Her departure follows that of former Cabe director Di Haigh, former chief executive David Kester and former director of policy Tony Burton over the last 12 months.
Cabe has been seeking to become a self-funded consultancy, moving away from its current reliance on government funding. In 2011-12 Cabe received £8.2m of its £10.3m revenue in government grants from the Department for Business, Innovation and Skills and the Department for Communities and Local Government.
She added: "Despite major challenges, we have come along way since I joined in February. We have established a solid foundation with new services around the Design Process, market tested with the industry and priced them."
She also trumpeted the launch of the London Design Review Panel; the delivery of the Neighbourhood Grants Programme and the recruitment of over 250 Built Environment Experts (BEEs), as success during her term.
Majid said she remained "strongly committed" to the principle of supporting a multi-disciplinary team of design professionals in a variety of development settings as a way forward for Cabe's business.