Body says "conversations" with other boroughs are continuing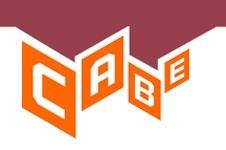 Design Council Cabe has signed up more than half of the 36 London boroughs to pay for design review services, according to a blog post by design review advisor Jonathan Freeman.
In the blog, posted on the Design Council website, Freeman says that "more than half of the London boroughs have already signed up" for the London design review service, under which councils will pay Design Council Cabe £8,000 for design advice on major planning applications.
Freeman added that Cabe has revised the way in which it conducts Design Reviews, with all of the design review panellists required to visit the site, rather than simply a single Cabe representative, and the length of the review process increased from one hour to 90 minutes.
Freeman said the extended time period would allow panels time to present for 30 minutes on the scheme. He said: " As someone who has witnessed the review of hundreds of schemes during my time as an advisor at Cabe, the feedback from both the panel and presenting teams convinces me that these changes will significantly enhance the quality of the advice given.
Since moving to become part of the Design Council, Cabe has reviewed its Design Review process, as well as starting to charge local authorities for the work. Under the new system 60% of design reviewers are trained architects or planners, with 40% being taken from a variety of other professions to add a "lay" view.
Design review is a process under which the quality of planning applications are assessed by independent outsiders in order to inform planning decisions, and suggest ways in which schemes can be improved. Under the National Planning Policy Framework, councils are encouraged to refer major projects to a "national design review service". Being able to charge councils for this service is a key part of Cabe's strategy to turn from a government-funded quango into an independent body.
Freeman added: "Conversations continue with boroughs but London Design Review has momentum and the buy-in received from both local authorities and the development industry bodes well for the future."