News follows the government's decision to pull funding for competition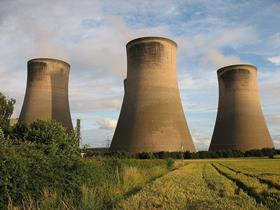 Two major carbon capture and storage projects are likely to be scrapped after the government announced it has pulled a £1bn funding competition for the schemes.
In a statement to the London Stock Exchange released shortly after the Spending Review announcements, the government said the "£1bn ring-fenced capital budget for the Carbon Capture and Storage Competition (CCS) is no longer available."
Following the decision, the developers of the White Rose project in Yorkshire and the Peterhead CCS project in Aberdeenshire both said their respective schemes are unlikely to continue.
The two projects were competing for the funding as part of the government's commercialisation programme.
The White Rose project – which would involve capturing 90% of emissions from a new coal-fired power plant at a site owned by energy company Drax in North Yorkshire – was being developed by Capture Power, a joint venture between engineering firm Alstom and chemical company BOC.
Drax pulled out of the JV in September, branding the scheme "unaffordable" after cuts to government subsidies, but said it would continue to host the project.
Leigh Hackett, CEO of Capture Power, said: "We are surprised and very disappointed by the Government's decision to cancel the £1bn CCS Commercialisation Programme more than three years into the competition.
"It is too early to make any definitive decisions about the future of the White Rose CCS Project, however, it is difficult to imagine its continuation in the absence of crucial government support."
The Peterhead project – which would capture 85% of emissions from an existing gas power station – was being developed by Shell.
A spokesperson for the firm said it was "disappointed" the funding was axed after "working tirelessly on the project for the last two years."
The spokesperson added: "While we acknowledge that this decision has been made in the context of a difficult spending review, without that funding, we no longer see a future for the Peterhead project in the near term."
Reacting to the announcement, Matt Fulford, director of energy consultant Inspired Efficiency, said the government had missed an opportunity to create and export a new industry in the UK.
He said: "Cutting this is quite short-sighted in terms of UK exports, which the government said it wants to promote. This could have been the next industry. With CCS we had an opportunity and perhaps we've let it slip through our fingers."