Firms awarded three major defence estates contracts, despite legal challenge from losing bidder Interserve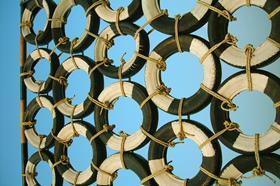 Carillion's joint venture with Amey has been confirmed as the winner of three massive Ministry of Defence construction contracts, despite a legal challenge lodged by losing bidder Interserve to the contract award.
As Building first revealed in last month, a joint venture between Carillion and Amey was awarded three Next Generation Estates Contracts (NGEC), which together are worth up to £2.8bn.
But that contract award was challenged by losing bidder Interserve, which claimed in the High Court that Carillion-Amey's bid was "abnormally low", "undeliverable" and that the competition for the work was not "fair".
The legal challenge prompted the Ministry of Defence's estate arm, the Defence Infrastructure Organisation (DIO), to suspend the contract award process.
But last week, Carillion confirmed its JV with Amey had been awarded the three contracts: the £435m Regional Prime Central contract; the £265m Regional Prime South-west contract; and the £258m Regional Prime South-east contract.
The contracts are for five years, with the possibility of a further five year extension and can rise up to 50% above the tender value - bringing the total value close to £1.4bn over five years and £2.8bn over 10 years - depending on how much work is added to the programme.
However, this is significantly lower than the price stated in the original contract notice, which valued the three contracts up to £4.35bn (see box below).
Carillion chief executive Richard Howson, said: "[The] DIO set industry the challenge of providing added value to the military estate and by awarding us these five contracts providing UK wide coverage the offers we submitted have been recognised as generating demonstrable benefits in this regard, including the use of market leading customer feedback systems."
Mel Ewell, Amey chief executive, said: "Securing the regional prime contracts across the whole of UK is great news for the business and testament to the strength of the partnership with Carillion.
"This recent win allows us to add value by expanding the service, as well as sharing best practice and driving efficient ways of working across the defence estate."
Carillion-Amey's three contract wins:
Each contract is for maintenance and repairs, with other services including a 24/7 helpdesk for estate-users, grounds maintenance, and snow and ice clearance. The contracts also include construction projects valued below £3.93m
Regional Prime Central contract - worth £435m-£653m over first five years, and up to £1.3bn over 10 years. Original value: up to £1.8bn
Regional Prime South-west contract - worth £265m-£398m over first five years and up to £796m over 10 years. Original value: up to £1.35bn
Regional Prime South-east contract - worth £258m-£387m over first five years, and up to £774m over 10 years. Original value: up to £1.2bn.