Carillion chair says firm wants to "re-engage" with Balfour, but "not at any price"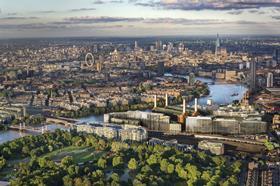 Carillion is considering offering a "last-ditch sweetener" to bring Balfour Beatty management back to the negotiating table over a proposed merger between the two construction giants.
According to a report in the Sunday Times yesterday, Carillion's board and advisers are considering whether to offer Balfour Beatty's investors a larger slice of the combined group to bring them back to the table, with Carillion's chairman telling the newspaper the firm wants to "re-engage" with Balfour Beatty,"but not at any price".
Under Carillion's second merger proposal last week, which was rejected by Balfour Beatty, Balfour investors were offered 56.5% of the merged entity, which with around £14bn turnover would be far and away the UK's largest contractor.
Carillion has just four days until the deadline of 21 August to make an offer and City sources told the Times Carillion was considering improving its offer to Balfour's investors.
According to the Times, the sources cautioned, however, that there was no guarantee of a new offer, and that Carillion risked alienating its own investors if it were too generous.
Last week Carillion set out its detailed plans for a merged business combining the two firms, including £175m of annual cost savings, which, when capitalised, would add £1.5bn to the value of the company combined entity.
Carillion's move was designed to tempt Balfour Beatty shareholders and force Balfour's management back to the negotiating table after two of its merger offers have been rejected.
But Balfour Beatty responded with a statement saying Carillion's calculation that a merger between the two firms could create £1.5bn of added value was "incorrect" and the merger posed significant risks.
Balfour Beatty also questioned Carillion's ability to manage the combined firm, which would have annual revenue of £14bn and around 80,000 employees, saying it would be "of a significantly larger scale and diversity than the Carillion management team has previously managed".
Speaking to the Sunday Times Carillion chairman Philip Green said Carillion was "trying hard to emphasise the benefits [of the merger] to shareholders".
"Our synergy numbers have been audited, and at £1.5bn it is virtually the same as the current market value of either company," he said.
Green added that while Balfour could "in theory" deliver some of those savings as an independent company, Carillion had a good track record. "They need three things: culture, management and systems. And we have them."
Green said Carillion wanted to retain Balfour Beatty's consultant arm Parson Brinckerhoff - which Balfour is in the process of selling - because it accounted for so much of Balfour's profit.
"If you take out Parsons Brinckerhoff and the private finance initiative assets, the rest of it [Balfour] is losing money," he said.
"We want them to re-engage, but not at any price."
This morning Carillion sought to clarify Green's claims that the firm's £1.5bn synergy numbers had been "audited", saying, in a statement to the City that while the synergy figure set out in its offer of £175m per year - from which the £1.5bn figure is calculated - "has not been 'audited' in the technical sense … an independent accounting firm has provided public assurance" that the number was "properly compiled".
"It is a very difficult decision, but even a small increase might be enough to bring Balfour back on board," said one source told the newspaper.