Contractor claims early success and high demand has led it to roll out 'reverse factoring' system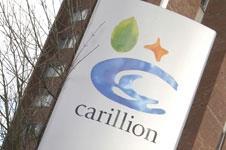 Carillion is expanding its controversial payment system, which requires subcontractors to extend their payment terms to 120 days, in what it claims is a response to demand from its suppliers.
The contractor launched its "Early Payment Facility" in March this year, drawing criticism from MPs and industry leaders who attacked its complexity and said it flew in the face of efforts to improve payment terms for SMEs in the supply chain. The "reverse factoring" system allows subcontractors to be paid earlier in return for a small charge.
Carillion – which has previously insisted no firm would be financially worse off under the system - this week pledged to roll out the scheme further to cope with demand.
A Carillion spokesperson said the original scheme, created with Royal Bank of Scotland, had received an "amazingly positive response" from tier one suppliers, and said that Carillion was now in talks with other major banks to extend the scheme.
A survey by Carillion found 89% of suppliers using the system felt it has had a positive effect on their ability to get paid promptly and flexibly, while 87% would recommend it to other firms.
"We are having to get more lines of finance to meet demand," the spokesperson said. "Our treasury guys are working overtime to get more banks to join the scheme. I can't emphasise how popular it has become."
He said critics of the system had been proven "absolutely wrong" in their assessment of it, adding: "It obviously took a little time for the scheme to be understood, because it was new to our sector."
He said that the facility was open to all subcontractors, around 5,000 in total, and that 230 had signed up so far. But he said only around 400 of Carillion's most regular subcontractors were eventually expected to use the system.
It also emerged that some of Carillion's suppliers are adopting their own version of the system as it spreads through the industry.
Gerry Marapao, finance director at concrete specialist AJ Morrisroe & Sons, said Carillion had done the firm a "really big favour" introducing the system and he was now adopting a similar one for his own supply chain. He said the firm's payment terms had been cut from 75 days to 45 days under the new facility.
When asked about the criticism the system had received he said: "I don't quite understand what the criticism was about […] I think people straight away said 'Oh no' without really looking into it."
But Rudi Klein, chief executive of the Specialist Engineering Contractors Group, branded Carillion's survey a "whitewash", saying it did not tally with what firms were telling him.
"I have spoken to about 300 or 400 firms [about this] and I have to say there are usually hoots of derision," he said.
Klein added that only a "tiny minority" of Carillion's suppliers had taken up the scheme.