Contractor reports increased margins in construction and support services in first half of the year, with profit up 5%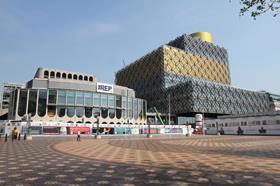 Carillion has reported a 5% rise in its pre-tax profit in the first half of the year, although the firm's revenue dipped by 5% to £1.87bn.
In a statement to the City this morning, the firm reported a pre-tax profit of £67.5m in the six months to 30 June 2014, up from £64.2m in the first half of last year.
However, it also reported a 5% dip in revenue to £1.87bn, down from £1.96bn.
Carillion's profit was boosted by improved margins across its construction and support services businesses.
Its underlying operating margin for construction services, excluding the Middle East, rose to 4.2%, up from 3.8%. The Middle East construction services division also reported an increase in underlying operating margin to 6.2%, up from 4.5%.
Carillion's support services underlying profit margin increased to 5%, up from 4%, and the total group underlying operating margin increased to 5.5%, up from 5.1%.
The firm also reported an increase in its order book, which stood at £19.5bn of orders and probable orders at the end of June, up from £18m at the end of 2013.
Carillion chair Philip Green said the results "reflected the benefits of the early actions we took in response to the economic downturn, notably the planned rescaling of our UK construction business".
He added: "Having realigned our businesses to the size of the markets in which we operate, the group is well positioned to benefit from its strong work-winning performance over the last 18 months and from its high-quality pipeline of contract opportunities across our target markets."
Green said the board expected "further progress in the medium term".
Stephen Rawlinson, analyst at Whitman Howard, said the results signalled that "the business has turned the corner".
He said: "Carillion has maintained its view that its markets remain challenging but it will still hit the current full year expectation.
"Carillion is in a good position in our view. It has won a considerable amount of work, over £8bn of new contracts and renewals in the last 18 months and has started to make serious inroads into reducing its debt."