Firm to develop Dubai's new trade centre district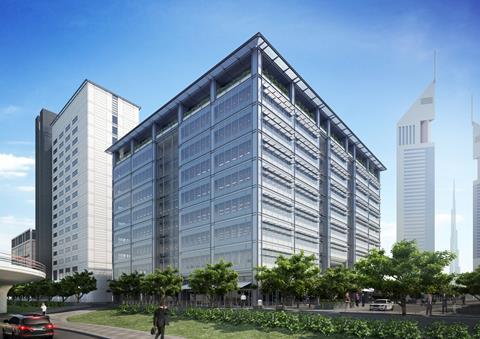 A Carillion joint venture has won the contract to build the £61m first phase of the Dubai Trade Centre district.
Al Futtaim Carillion will build the 146,000m2 development between the current Dubai International Convention and Exhibition Centre and Emirates Towers in the heart of the city's Central Business District.
The development includes an eight storey office building that has been given pre-certification as a LEED Gold-level sustainable building from the US Green Building Council.
The project will begin in April 2014 and is due to complete in the third quarter of 2015.
Richard Howson chief executive of Carillion said Dubai was important market for the firm.
He said "[In Dubai] we continue to see more opportunities coming to market for which our capabilities and reputation for delivering to high standards of quality, safety and reliability are important to customers."